For the two of us, we will remain as one of the most important memories of the ring. "
Thank you for producing and cooperating glass shoes. I will send you a photo of a wedding and a wedding.
For two of us, I think that it remains as one of the important memories as the ring. Please make nice glass shoes from now on. Thank you very much.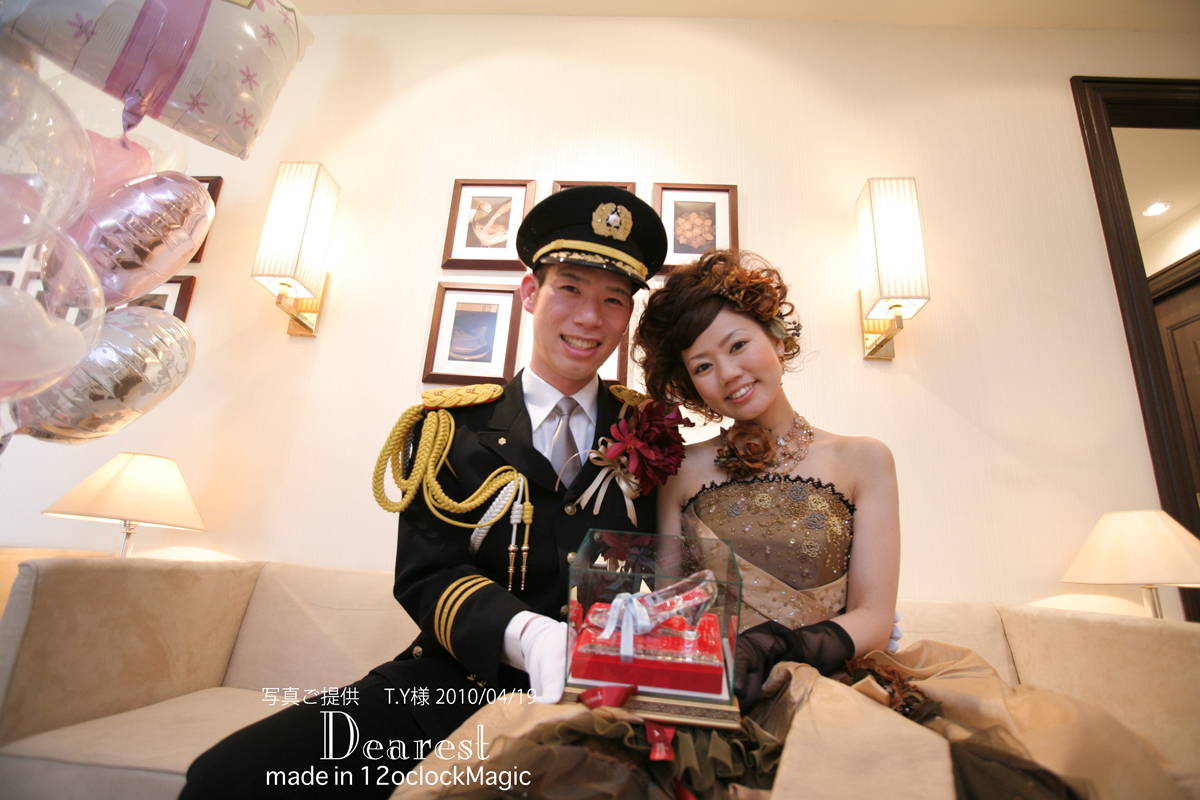 T. y was prepared for the bride as a glass bottle.
On the day of the ceremony, kneeling in surprise surprise, put out to the bride's eyes and present.
In the pedestal glass, a full message is engraved with special layout. He is very hot.)
This t y job was a hot job, sometimes remembering for a year. It's one of the things I remember when I get a little fever or a little nervous.